rFactor2
Is rFactor2 truly the ultimate racing simulator?
Most avid sim racers will have come into contact with the rFactor franchise in at least some form or capacity throughout their sim racing endeavors. Either natively through rFactor itself, or some of the spin off titles who based their games on the architecture of rFactor. The title was arguably the most loved sim-title from it's release in 2005 up until it's successor rFactor2 was released in 2013. Entire communities sprung up as a result of the original title. Springing up professionally run online racing leagues and modding teams who would support the platform with content for years to come.
rFactor2 had a lot to live up to back when it was released in 2013. There were many promises and many disappointments since then. The game has just recently been taken over by a new developer (Studio 397). For the most part they have promptly begun to rectify the disappointments left behind by the previous development studio (Image Space Incorporated).
Why do a review now?
It's simple. We wan't to do a before and after comparison of rFactor 2. Before the bulk of the new road map is carried out vs after the bulk of the new road map is carried out. We wan't to compare the scores and document the progression as the game continues to develop from it's relatively stale state. We also want to document the differences between the game as it was under the old developer studio vs how it is under the new developers.
Fanboy's bear with us. It's taking every ounce of strength in our bodies to not bash ourselves over the head for speaking ill of our beloved franchise. We're aiming to be as objective as possible with this review. However difficult it may be for the fanboy inside us.
Let's get stuck in shall we.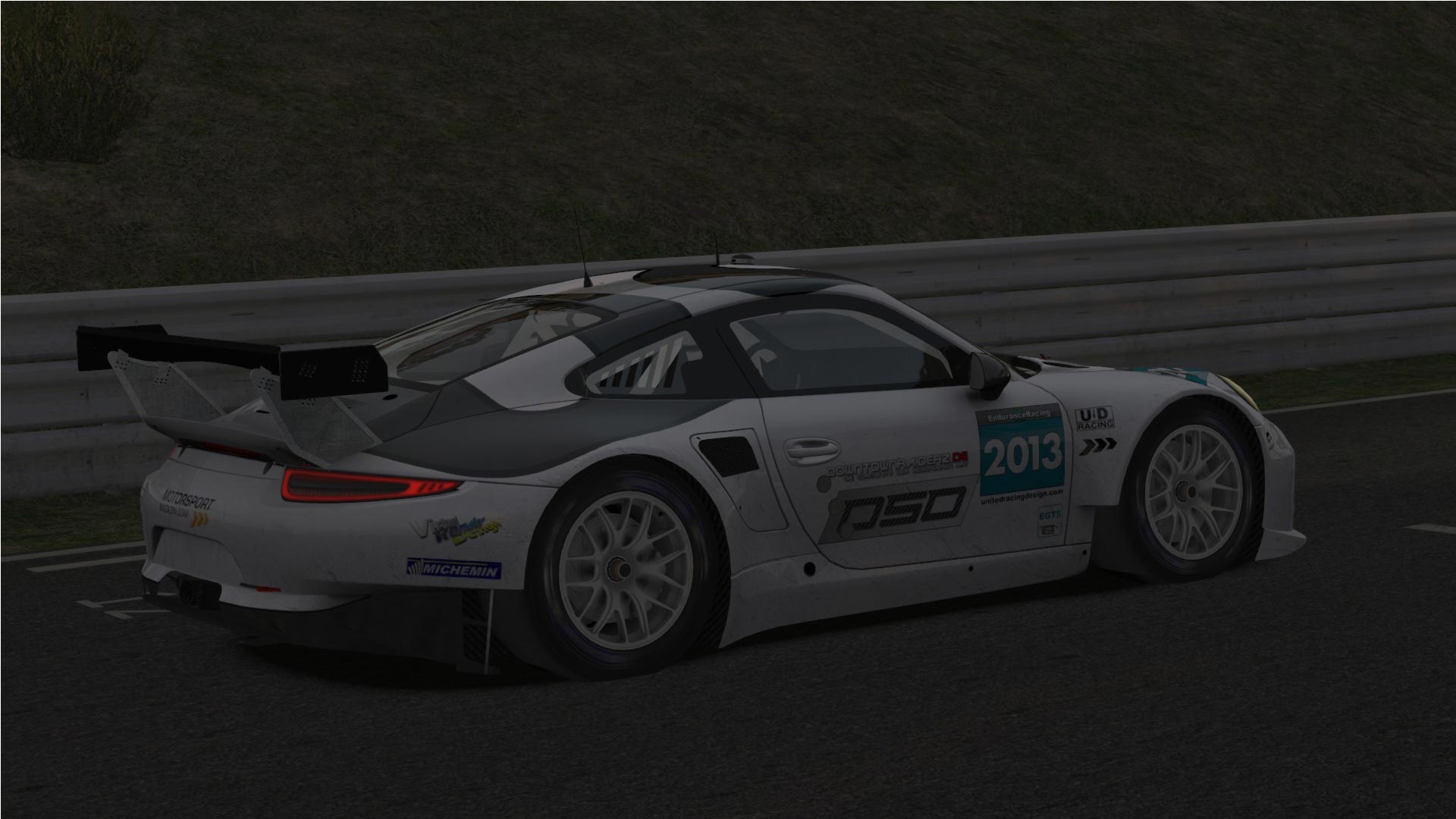 Driving Immersion
rFactor2 is able to hold it's own in the category of driving immersion. There are a number of ambient effects and extra add-ins or details which add to the atmosphere of the sim. The weather system in rFactor2 is almost unrivaled. This was the first true sim-title to have incorporated wet weather and a dynamic track state. In dry weather you are able to see the track evolve as more rubber builds up on the racing line and marbles form on the dirty parts of the circuit. In wet weather you can experience a constantly evolving track as a dry line forms.
The force feedback isn't half bad either. When you get your wheel setup right you'll have some of the most detailed force feedback you've ever felt before. Setting your wheel up on this title can be a very lengthy process however and takes a little time investing to get right.
"It's pure immersion…"
Beyond the dynamic track state and weather system there is the addition of a day and night cycle. This title is one of the few sim-titles who have gotten this to work so well. Driving in the twilight hours brings about a number of new challenges. The most glaring of which is the fact that you can't see as much anymore. Add onto that a very cold track and you find yourself feeling as though you're driving a whole new sim entirely.
The car behavior changes as the track evolves. This is a beautiful thing to experience in a sim-title. Fighting to find the grip in the rain or on a low rubber circuit state in cold weather takes immense concentration. You practically forget that you're peering through a PC monitor into a Virtual World as you're so fixated on driving the car you ignore everything else around you. It's pure immersion in this regard.
Visuals
Driving immersion is not be all end all when it comes to overall immersion though. Many people are unsatisfied with just the driving immersion and will nitpick to find holes in ambient immersion too. They're not wrong. For those who love their roaring crowds, birds in the sky, animated pit stops, animated grid sequences, the list goes on… You may be disappointed to find out that these features aren't included in this title. Yet.
We also have a glaring issue to deal with for the time being with regards to the graphics of rFactor2. rFactor2 is a DirectX 9 title. The title has been limited with regards to the boundaries it could push as a result of this. Other titles in the industry have already moved up to DirectX 11 and are reaping the benefits with the additional benefits it brings.
The new studio is busy working on a DirectX 11 release with no firm release date just yet. We're waiting with bated breath for this release and the benefits the title will gain with DirectX 11.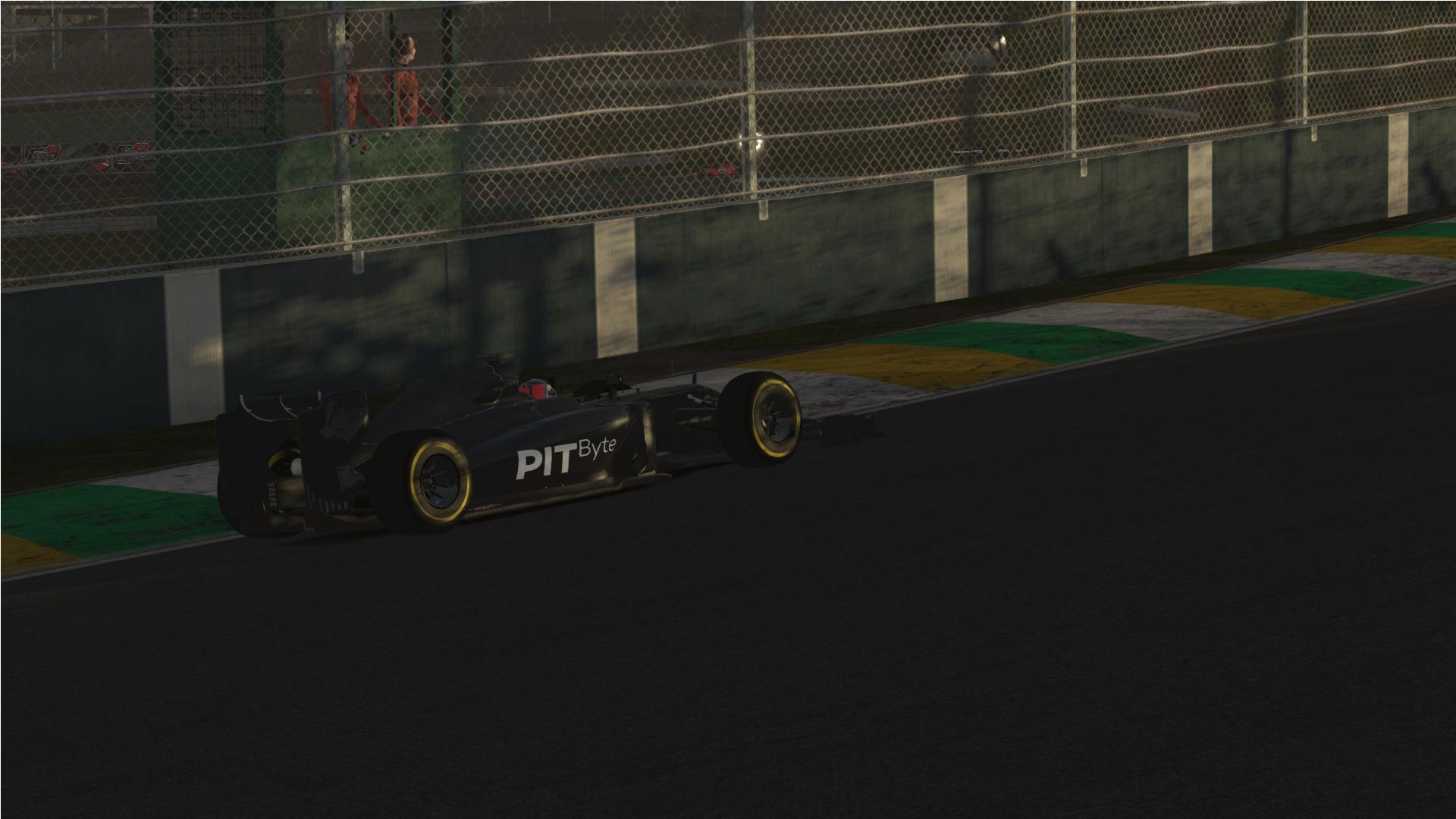 Realism
This is the category where rFactor2 truly shines. It's no surprise either as the big brother to this title is rFactor Pro. rFactor Pro is a professional grade simulation software run by some of the top teams in motorsport.
This sim-title is the most rich with realistic features. Features such as chassis flex, tyre carcass flex, accurate aerodynamics, accurate suspension modelling, and more are all implemented in this title. MAK-Corp, who build the simulated versions of various race teams vehicles, say their clients ask to build new components as mods for rFactor 2. They then test these components in the sim to see whether or not they're useful enough to go onto the real cars.
As with any racing title however, there are always going to be those physical anomalies which one just can not explain. Seeing a car go flying 50 feet in the air after a light contact with a half an inch bump out of Ascari at Monza is just one of these anomalies.
Multiplayer
We now get to one of the weaker points for this title. rFactor2 is practically a wasteland in terms of online racing outside of professionally organized leagues or community races. Unless you're running in an organized community you will not find a server with a full grid of drivers who are capable of actually driving and not pointing you in the direction of the nearest fence.
The best communities to race at are: Formula SimRacing, GPVWC, and Sim Racing Club.
The lack of an official online ranking or safety rating system also adds to the lack of online racers at this present time. There are similar systems in place for Assetto Corsa and iRacing which have helped boost online racing on those platforms. We hope to see this in some capacity for this title in the near future.
Previously you would have had to pay extra for a license to race online with this title. This was a contributing factor to the lack of numbers in online racing. This is no longer the case however as the online license is now included in the base price of the sim. It still remains to be seen how many sim racers give the title another go on the online front now that it's no longer costing them extra dollars. We're not expecting this title to break any records anytime soon. An increase in activity would do the communities a world of good though.
Sound
This is another area where we feel rFactor2 is lacking. We alluded to this in the visuals category but we'll echo it again here. There simply isn't enough ambient noise present for a race weekend. There needs to be the rumblings of an announcer. The roars of the crowd after an overtake or crash. These are the little things which complete the package and the experience of a race weekend. Project CARS is a title which gets this type of ambiance right. In fact that's probably one of the only things that title has got right.
Apart from the ambiance, there are one or two issues with the in car sounds and the engine sounds. Running off the track sounds like someones is pouring sand onto your tiled floor and some of the engines just do not sound like race car motors. Again, these are some of the little things which can make a big difference in terms of immersion.

Hardware Friendliness
In the early days of this title you needed a super computer to run it at a frame rate which was even remotely stable or acceptable. Now we're able to run this title on damn near any machine born around 2012 and up. The only time this title may bring a machine to it's knees is with triple monitor setups or with Virtual Reality.
This title also supports just about every wheel and pedal combination under the sun. We'll echo again though that this does take a small investment in time to setup correctly. But it is one of the few titles who go through the effort of including support for anything from a Sidewinder to an Open SimWheel.
Content
Back to some of the negatives here unfortunately. rFactor2 is in dire need of some new official content that is relevant to it's audience. I mean the Panoz is nice and all, but I'm not going to be able to fill a grid with them in an online session on a regular basis. Apart from the open wheel cars there really isn't much to work with.
3rd party content is starting to pick up where it left off in the old rFactor days. More modding groups have sprung out the woodwork to breathe some life back into the community and into this title. There are some stellar mods which have been put together by some very talented people. Some of them absolutely must be downloaded and driven. Our top pick is the United Racing Designs Endurance Series Mod.
Checkered Flag
rFactor2 continues to hold it's own after many years of stagnation. The new developer is breathing new life into this sim and has the community buzzing once more. New content is coming and online racing is no longer a pay to play service. This title is definitely worth a purchase for any sim racer. If you're not convinced yet then you can pick up the demo on steam and give it a go yourself. Or you can wait to see how the new development studio gets on with their road map.
This was always going to be a very lengthy and very complex review. Thank you very much for sticking with us until the end. We hope you enjoyed this review and hope you'll stick around and read some of our other content pieces.
If you enjoyed this article or found it to be useful, please share it with your friends. We'll appreciate it and so will they.
Buy Racing Games