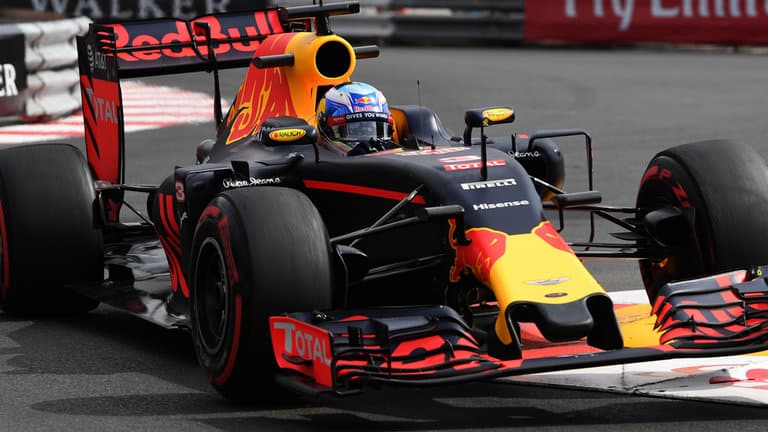 Formula 1
Monaco GP: That's Bull
May 27, 2016
2201 views
0 comments
2 minutes read

We all know what Mercedes are thinking
For those who are a little behind on this weekends latest happenings from the Monaco Grand Prix, Team Yellow-Red-and-Blue gave the entire grid the horns during Thursday's Free Practice sessions.
Red Bull Racing stunned Mercedes with their unexpected pace during Thursday's Free Practice sessions for this weekends Monaco Grand Prix. Daniel Ricciardo (Red Bull Racing) topped the time sheets when he clocked his fastest lap of the session, beating the rest of the field by six-tenths of a second.
Teammate to Ricciardo, Max Verstappen, clocked his fastest time of the session to finish in 4th on the time sheets. This makes Red Bull Racing a direct threat to Mercedes for this weekend. Their pace comes as no surprise as they will be highly motivated after Max Verstappen's first ever Grand Prix win last time out in Spain.
Mercedes dominant season hit a bump in the road in Spain after Hamilton and Rosberg collided with each other on the first lap of the Spanish Grand Prix. They currently lead the championship by a country mile but the incident in Spain allowed Red Bull Racing's Max Verstappen to claim his first ever Grand Prix win. This will have boosted the confidence of all members within the Red Bull camp.
Mercedes title hopes could come under threat if Red Bull Racing continue with their current form. It will be interesting to see how things pan out this weekend between the two top entities in the sport. One things for sure however, the 2016 Monaco Grand Prix will be a race you don't want to miss.
Let us know your thoughts in the comments down below.
Share this post with your friends if you enjoyed it.
© Copyright PitByte.com 2016